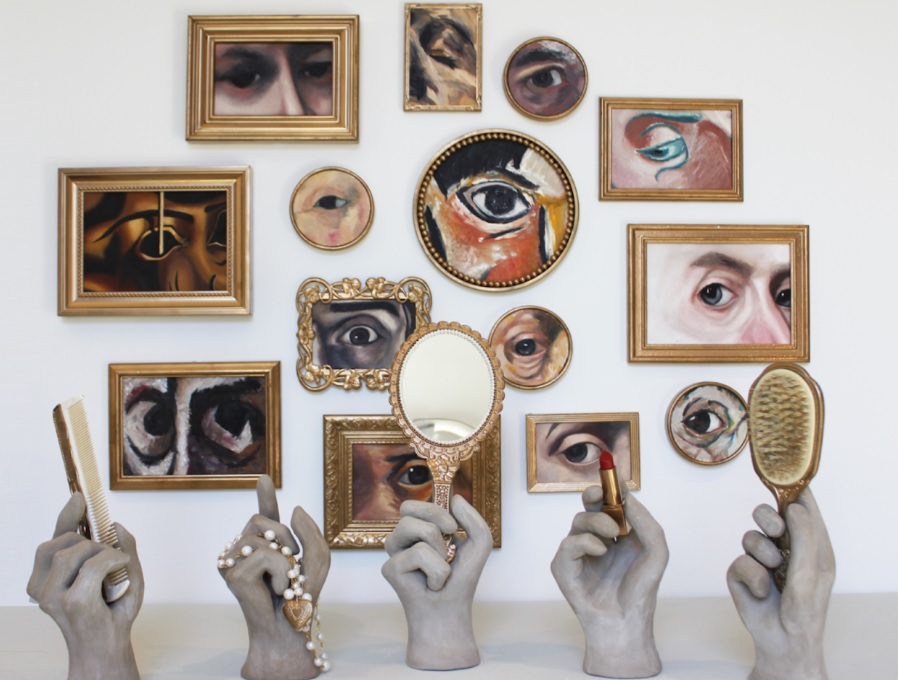 Marist Sisters' College Woolwich
Stella Papandony 2021
'Vanity' Collection of Works
The HSC Showcase provides a professional platform to celebrate exemplary students of Visual Arts whilst also serving as a benchmark of excellence for younger emerging talent.
This event will be one of the highlights of our academic calendar: amidst the strains and pressures of HSC preparation, it offers the opportunity to admire and be moved by the creative impulse of our young artists across Sydney Catholic Schools. The range of media is broad and the quality of artistry is sophisticated and perceptive.
The Visual Arts have played a vital role within the curriculum empowering students to engage in diverse forms of visual communication: they have strengthened a love of the integrity of differences and upheld the, at times counter-cultural, the principle that method and madness (in the best sense of the word) can form a brilliant and powerful equilibrium so that original ideas can be tested, reformed, redrafted, reworked- and finally, brought to an exhibition so that the power of artistry can be shared and enjoyed by everyone. The artistic conversation is unique-and the teaching of art requires exceptional gifts.
Congratulations to each student; the HSC Showcase celebrates a collective creative drive, and it is a testament to all students' practice and perseverance.