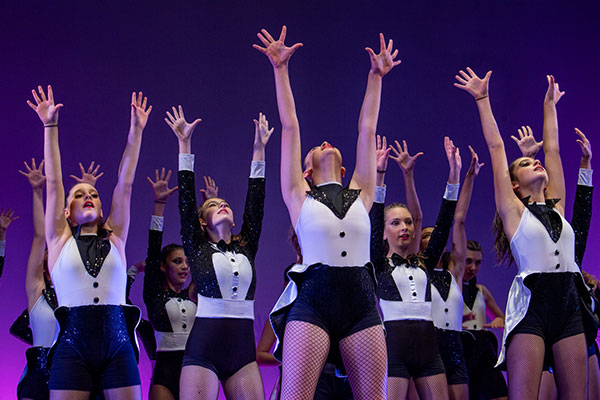 Catholic Schools Performing Arts (CaSPA) represents a unique Sydney Catholic Schools commitment to student learning, collaboration and growth through the performing arts. A range of co-curricular skill-building and performance opportunities are available in dance, drama, voice and music that add value to existing school-based programs.
Students from upper-primary to Year 12 can access student performance ensembles, HSC and gifted education workshops, touring ensembles, the Goodjarga program for Aboriginal and Torres Strait lslander students and more.
In School Support
The Arts Team can assist in the development of all creative projects in your school. Whatever your needs, we can tailor support to short and long term school-based projects, incursion days, curriculum planning and implementation and initiatives that integrate the Arts with the specific needs of diverse learners.
Student Ensembles
Students from Years 5 – 12 participate in an annual program of comprehensive skill development workshops in dance, drama, voice, music and cultural arts culminating in a variety of performance opportunities.
Workshops and masterclasses
Students from Kindergarten to Year 12 can attend holiday workshops held at Southern Cross Catholic College in the areas of Dance, Drama and Music. Workshops vary from Higher School Certificate (HSC) Masterclasses, to singing, playing, acting and dancing workshops for primary and secondary students that range in difficulty from beginner to advanced.
Performance Opportunities
Whether you are learning to sing, dance, play an instrument or act, there are many opportunities to perform with CaSPA. These opportunities include the virtual choir, school musicals, community events and, in particular, the annual Archdiocesan musical popular with 'triple threat' performers or those who can sing, act and dance and are guided by industry professionals.