What does excellence look like in Sydney Catholic Schools?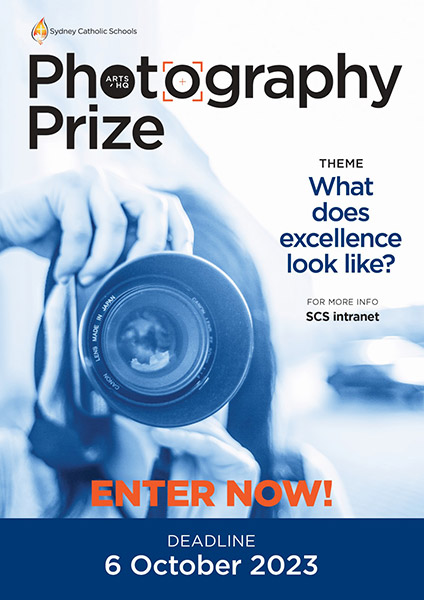 Categories
ACADEMIC EXCELLENCE
CREATIVE ARTS
AI – ENHANCED PHOTOGRAPHY
SPORTS AND ATHLETICS
COMMUNITY SERVICE AND SOCIAL JUSTICE
CULTURAL EXPRESSION
ENVIRONMENTALSTEWARDSHIP
LEADERSHIP AND PERSONAL DEVELOPMENT
FAITH AND SPIRITUALITY
The "What Does Excellence Look Like" photography competition is a platform to recognise and celebrate the exceptional talent of our young photographers within Sydney Catholic Schools. With a commitment to setting a high standard of excellence, this competition seeks to showcase the transformative power of photography as a medium of creative expression.
By encouraging participants to explore this theme, this competition invites student photographers to capture the essence of what excellence looks like in our schools.