AUDITIONS FOR 2022 PRODUCTION WILL TAKE PLACE IN MARCH.
MORE DETAILS TO COME!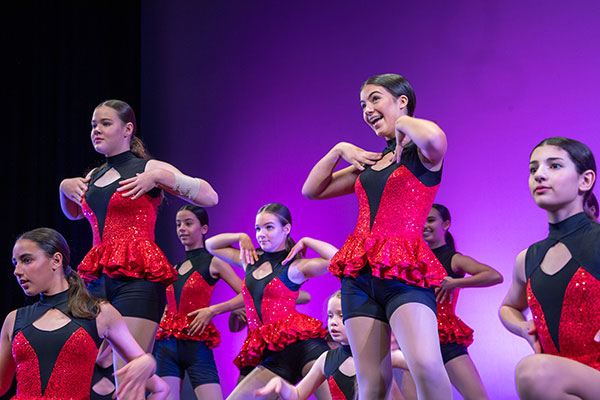 Students from Years 5 – 12 participate in an annual program of comprehensive skill development workshops in dance, drama, voice, music and cultural arts culminating in a variety of performance opportunities.
Students selected to perform in the student ensembles will:
Apply adaptive thinking 

Actively collaborate 

Exemplify a curiosity and willingness for critical and creative thinking 

Model excellence in their chosen art form.
Thanks so much for an amazing first year at CaSPA this year, my child has thoroughly enjoyed the experience and developed as a performer as well. The CaSPA team has been exceptional in their delivery of the program during this tricky time and I appreciate everything you do! I will be encouraging my child to audition again for next year's vocal program to continue this wonderful journey! Thank you all for the extra support and the fantastic opportunity for all the students!" Parent of CaSPA Ensemble student